Overview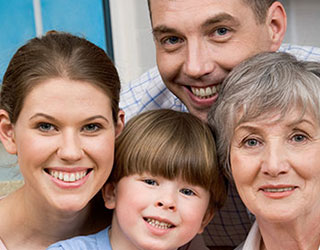 Your first visit to our practice establishes a vital foundation for our relationship with you. During the first visit, we make sure to obtain important background information and give you time to get to know Dr. Grin. To understand what to expect, please read through this page. Here you will find all the practical information you need, such as a map and directions to our office, practice hours and patient forms.
Our Philosophy
Our friendly staff is dedicated to caring for you and your entire family's health and well-being. We take the time to create a personalized treatment for each patient and we offer a wide range of services. It is our goal to make your visit with us an extremely pleasant one and to send you home with a feeling better.
Insurances Accepted
South Bay TMJ, Sleep, Headache & Orofacial Pain Institute is an in-network provider for most major insurance companies. Our team will work with you and your insurance company prior to treatment to help you understand your benefits and to minimize your out-of-pocket costs. For Medicare holders with supplemental coverage, treatment is covered 100%.
Payment Options

Our office accepts cash, checks, and all major credit cards. We also offer Care Credit, as well as various payment plans for any outstanding amount the patient may owe.
Financial Policy
We require payment in full for any amounts that are the patient's responsibility at the time services are rendered. This includes co-pays, co-insurance, and/or deductible amounts. Once your claim is processed by your insurance company, any additional amounts owed will be billed to you. If the patient's estimated amount due results in an overpaid claim, then a refund will be processed once all claims are settled and there is no additional amounts owed by the patient. You are responsible for knowing the specific rules of your insurance carrier. If your insurance carrier requires a referral, it is your responsibility to work with your primary care physician to obtain this referral prior to your scheduled appointment. If we do not have your referral number the day prior to your appointment, then you will be contacted to reschedule your appointment. If you are seen by
Dr. Grin without a valid referral, then all charges will be the responsibility of the patient. Failure to provide your current insurance information prior to services being rendered may result in denial of your claim. We assist our patients in receiving reimbursement from your insurance company; however please understand that you, the patient, have the final responsibility for your bill.
Patient Forms
1. New Patient Form (fillable PDF)
In order to view or print these forms you will need Adobe Acrobat Reader installed. Click here to download it.